Le produit DocuChecker est référencé par Gartner dans son Competitive Landscape: Intelligent Document Processing Platform Providers
"Cette reconnaissance importante de notre IA et de notre produit DocuChecker par Gartner consacre une innovation actionnable qui se distingue par sa frugalité et son explicabilité."

Thomas Solignac, CEO et co-fondateur de Golem.ai
Competitive Landscape : Intelligent Document Processing Platform Providers
Gartner est une entreprise américaine de conseil et de recherche, fondée en 1979, qui compte 16 000 collaborateurs et qui est présente dans plus de cent pays. L'entreprise accompagne de nombreuses sociétés, dans le monde entier, dans leurs projets d'innovation en leur fournissant, entre autres, des analyses diverses (marché, technologies, acteurs etc.). Particulièrement prisées des dirigeants (CEO, CIO, CXO, CDO etc.), ces analyses forment un socle décisionnaire important tant sur les technologies innovantes à adopter que sur les acteurs à sélectionner.
C'est dans ce cadre que Gartner vient de publier son "Competitive Landscape: Intelligent Document Processing Platform Providers". Un Competitive Landscape (paysage concurrentiel en français) est une description complète des concurrents et de leur position relative sur un marché particulier. Ce document de 15 pages, augmenté d'une table de 4 pages, publiés le 08 novembre 2021, a été réalisé par les analystes Arup Roy, Arthur Villa, Cathy Tornbohm and Soyeb Barot.
Dans son résumé introductif, Gartner nous précise que "Avec une taille de marché de 1,2 milliard de dollars en 2020, le traitement intelligent des documents est une technologie intégrale permettant l'hyper automatisation dans le traitement des contenus structurés, semi-structurés et non structurés."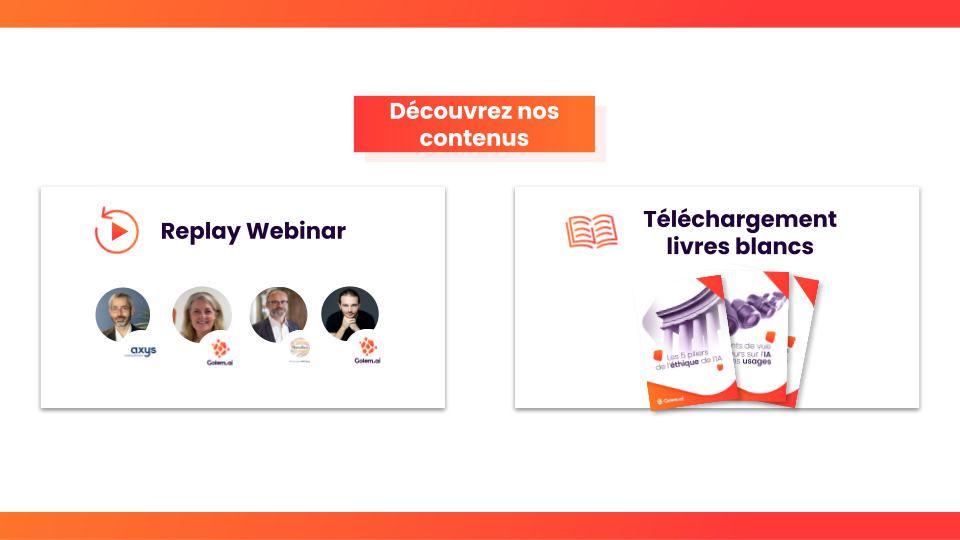 DocuChecker : une solution d'IA qui analyse automatiquement vos documents
Le traitement intelligent des documents convertit les données non structurées en données structurées, permettant ainsi l'automatisation de processus. Les cas d'usages sont nombreux : du contrôle de la conformité bancaire, à l'automatisation du traitement des dossiers de certification et de labellisation, sans oublier l'analyse des appels d'offres.
Golem.ai est l'un des 2 seuls français sur les 41 entreprises listées par Gartner (Representative List of IDP Software Providers) dont des acteurs comme IBM ou UiPath.
C'est le produit DocuChecker qui est ainsi mis en lumière. Docuchecker est un produit développé par Golem.ai permettant d'analyser des documents, d'identifier et restituer automatiquement des informations clés liées à un critère convenu au préalable avec le client.
Le document (ID: G00756438) est disponible ici (accès payant) : lien du document
Vous souhaitez en savoir plus sur notre intelligence artificielle et nos produits ? Consultez directement nos pages solution relation client or conformité, et nos produit produit DocuChecker and InboxCare pour plus d'informations. N'hésitez pas à contacter nos équipes si vous avez la moindre question, elles se feront un plaisir de vous répondre !