The Market Guide for Intelligent Document Processing Solutions
Avec près de 16 000 collaborateurs implantés dans une centaine de pays à l'international, Gartner fait partie des plus prestigieuses sociétés américaines de conseil reconnu mondialement.
Grâce à une équipe de plus de 2150 experts en recherche and conseil, elle aide depuis plus de 40 ans, les entreprises du monde entier et leurs dirigeants à prendre les meilleures décisions stratégiques and opérationnelles répondant à leurs besoins et priorités critiques.
À travers sa démarche de conseil aux entreprises, Gartner vient de publier son Market Guide for Intelligent Document Processing Solutions. Un document de 38 pages, qui répertorie les meilleures solutions de traitement intelligent de documents. Publié le 16 février 2022, il a été réalisé par les analystes Shubhangi Vashisth, Anthony Mullen, Stephen Emmott, Alejandra Lozada.
DocuChecker : la solution d'analyse intelligente de documents
L'analyse des documents grâce à notre solution DocuChecker, permet de simplifier et d'automatiser de nombreux processus métiers. C'est une technologie qui est capable de valider automatiquement d'importants volumes de documents, selon des critères de lecture, et de générer un rapport d'analyse.
Un outil qui peut être utilisé pour différents cas d'usages, notamment pour répondre à des appels d'offres, dans le cas de contrôles de conformité ou de certifications par exemple. En un clin d'oeil, analysez des documents contenant des milliers de pages et validez un nombre infini de critères.
Ce référencement supplémentaire par Gartner est d'autant plus important et gratifiant, car il met en avant la qualité de la technologie frugale and explainable développée par Golem.ai. DocuChecker est une solution qui contribue à l'automatisation de l'analyse de documents, elle peut donc être déployée dans tous les secteurs d'activités. À l'image de nos partenaires : Manutan, le Ministère des armées ou encore ENGIE Entreprises & Collectivités, faites nous confiance et adoptez l'IA Golem.ai !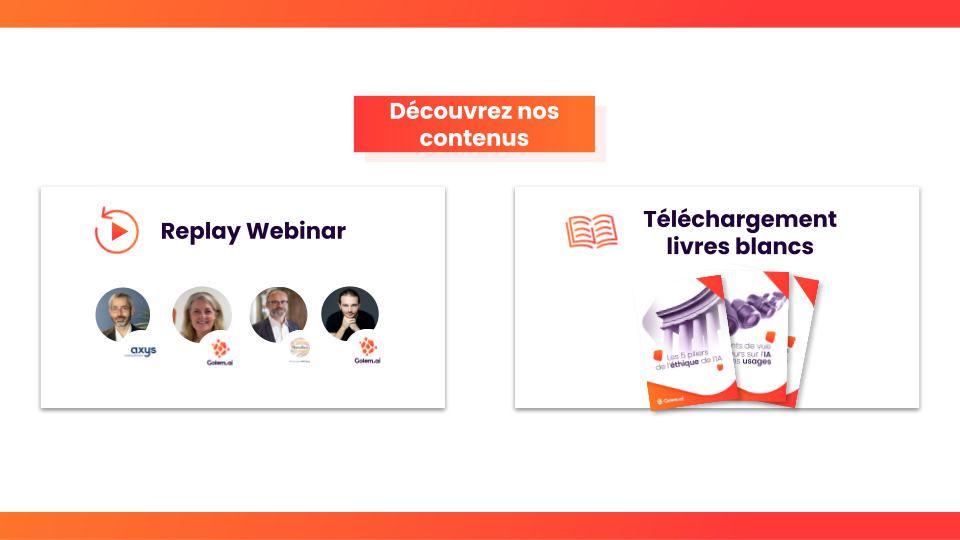 Vous souhaitez en savoir plus sur notre intelligence artificielle et nos produits ? Consultez directement notre page DocuChecker pour plus d'informations. N'hésitez pas à contacter nos équipes si vous avez la moindre question, elles se feront un plaisir de vous répondre !